Tinos is a hidden Greek gem for gastronomers! No matter what your favourite dish is, local Tinos food will definately astonish you. Start off your day with a rich Greek kagiana breakfast prepared with sundried tomatoes and fresh eggs to tone you up for the active day ahead of you. At lunchtime, indulge yourself with our delicious traditional Tinos sausage plate served with fresh fried potatoes. Finish off your day with a cocktail and a mixed plate of luza and traditionals cheeses in a cycladic scenary beyond imagination.
For more information on our local food menu see below!
 Feel like tasting the Tinos way of life? 
Drop us a visit at athmar Pyrgos!
 "Special dishes"  We took an "aperitif" here – bruschetta with local specialties and the house salad – a poem!
Frieds eggs on toasted bread served with bacon, black sesame and cherry tomatoes
 € 6.00
Egg burger –  homemade brioche bread, fried egg, bacon and homemade caper sause  
€ 6.50
Green omelette with spinach, cheese, bacon and cherry tomatoes  
€ 7.00
Scrambled eggs with mushrooms, mayonnaise, gruyere cheese served on homemade brioche bread 
€ 7.00
Frieds eggs on brioche bread served with mustard sause, louza, green onion and arugula
€ 7.50
Club sandwich with dmoked turkey, bacon, cheese, tomato, lettuce and fried egg
Served with french fries and sauce 
€ 7.50
Easter bread banoffee with salted caramel, banana and smashed biscuit 
€ 7.00
French toast with Tinos thyme honey, cinamon and homemade sour cherry 
€ 6.00
Greek yogurt with Tinos thyme Honey, oat and nuts  
€ 5.00
Ham and cheese toast with Xlarge local bread 
€ 3.50
Sweet
Red Velvet, white praline, almond, dark chocolate flakes and homemade sour cherry 
€ 8.00
White chocolate, oats and crashed bisquits 
€ 7.00
Chocolate, oats and bisquit 
€ 6.50
Tinos thyme honey and cinamon 
€ 6.00
Salty 
Topped with fried egg, smoked turkey, gouda cheese, bacon and yogurt Dressing 
€ 7.50
Athmar Dishes for You to Eat Like A Local!
Cracked Wheat Salad with Marinated fruits pistachio, lemon Dressing and Greek Yogurt
€ 6.50
Greek salad with Rusk, Tinos cherry tomatoes, cucumber, extra virgin olive oil, white soft cheese and capers 
€ 6.50
Tinos Sausage with tortilla chips and greek yogurt
€ 7.00
Lahmacun Thin dough pita, minced meat with spices, pepper and grated Tinian gruyere cheese
€ 8.00
*spicy option available
Lahmacun Thin dough pita, sujuk with spices, pepper, ham, tomato sause and grated Tinian gruyere cheese
€ 7.00
*spicy option available
Tradittional Fried Bread with Feta Cheese, Sundried Tomatoes and Kalamata Olive Oil 
€ 6.00
Zucchini Fried Balls With Herbs and yogurt mousse
€ 5.50
local food menu Athmar tinos
Traditional Tinos Bruschettas with Louza , Tomatoes, Sausage, Gryere Cheese and Soft Cheese 
€ 7.50
Vegeterian Option Available
The ULTIMATE Kebab made with Ground Beef and Lamp with Pita Pie, Tomatoes, Onion and Yogurt sause 
€ 8.50
Fried Rolled Cheese Pie filled with Tinos Kopanisti Cheese and served with Thyme Honey and Sesame
€ 5.50
Tomato Fried Balls With Herbs and yogurt mousse
€ 5.50
Tinos Kagianas eggs in cherry tomato sause, Sujuk, White Soft Cheese and Thyme 
€ 7.00
Mixed Local Products Platter
Tinian louza, skordato & sausage Tinian cheeses, artichoke, capers, olives, cheese flutes, sun-dried tomato, meatballs, fig, rusks
€ 15.00
Desserts
(to be extra proud of)
 Galaktoboureko 
(Traditional Pyrgos Dessert)
€ 4.00
Sour Cherry Cheesacake 
€ 4.00
Our desserts can be served with an extra KAYAK ice-cream scoop  for + € 2.00 (vanilla/ chocolate/kaimaki)
Ice-Cream Scoop € 2.50
(Vanilla, Chocolate, Kaimaki, Strawberry)
Incredible view of the entire square. Their Galaktobureko is a must!! Great service and the most friendly crew.
Our signature cocktails have been inspired from Tinos nature and its products, and named after local legends & everyday life to give you the heart, spirit and sound of the Tinos local idiolect
"Tinos eis' si"   Gin, Mastiha, Apple Liquer, Lemon, Tangerine € 8.00
"Athmar Spritz"   Pink Gin, Creme de Rose, Grapefruit Soda € 8.00
"Intamo"   Gin, Rasberry Puree, Lemon € 8.00
"Agelouda"   Votka, Chili Syrup, Thyme Syrup, Lime € 8.00
"Thyme Margarita"   Tequila, Chilli and Thyme Syrop, Lime € 8.00
"Greek Mohito"   Greek Distillate, Citrus Sherbet, Lime € 8.00
"Mediterraneo"  Mastiha, Basil, Lemon, Pop Up Soda € 8.00
"Tinos Collada"  Rum, Pineapple Puree, Coconut, Lemon, Orange € 9.00
"Drisai"   Votka, Vanilla, Pineapple puree, Lime, Apple Geranium € 9.00
"Greek Kaimaki"  Mastiha, Metaxa 5, Rose Water, Greek Yogurt, SourCherry € 9.00
"Pyrgos Sangria"  White Wine, Apple liqueur, Tangerine, Lemon   € 6.00
"Amendi"  Raspberry Puree, Soda water, Lemon € 6.00
"Lax"  Pineapple Puree, Coconut, Orange, Lemon  € 6.00
Our Cocktail List was Prepared especially For Athmar By:
Agape Petropolou (head bartender 360'Cocktail bar Athens)
Vasillis Kardaras (360' Coktail bar Athens), Carlito Brigante (brand ambassador Koppaberg), Charis Kypris (360 coktail bar athens), alexandros kechagiadakis (uS Brand Ambassador Skinos Mastiha Spirit)
Ice Tea  € 3.00
-Lemon,Peach,Green-
Chocolate Classic € 3.50
Chocolate White €  3.50
Traditional Sour-Cherry Juice € 4.00
Fresh JOrange Juice € 4.00
Fresh Mixed Fruit Juice € 5.00
Smothies
€ 5.00 with Milk 
€ 6.00 With Yogurt
Greek Coffee Single/Double € 1.50/2.50
Espresso Single/Double € 2.00/3.00
Cappucino Single/Double € 2.50/3.50
Flat white Single/Double € 2.50/3.50
Tea € 3.00
– Green Sencha, English Breakfast, Mint, Black, Red Fantasy, Chamomile, Earl Grey –
Chocolate Classic € 3.50
Chocolate White €  3.50
Our Espresso is 100% Arabica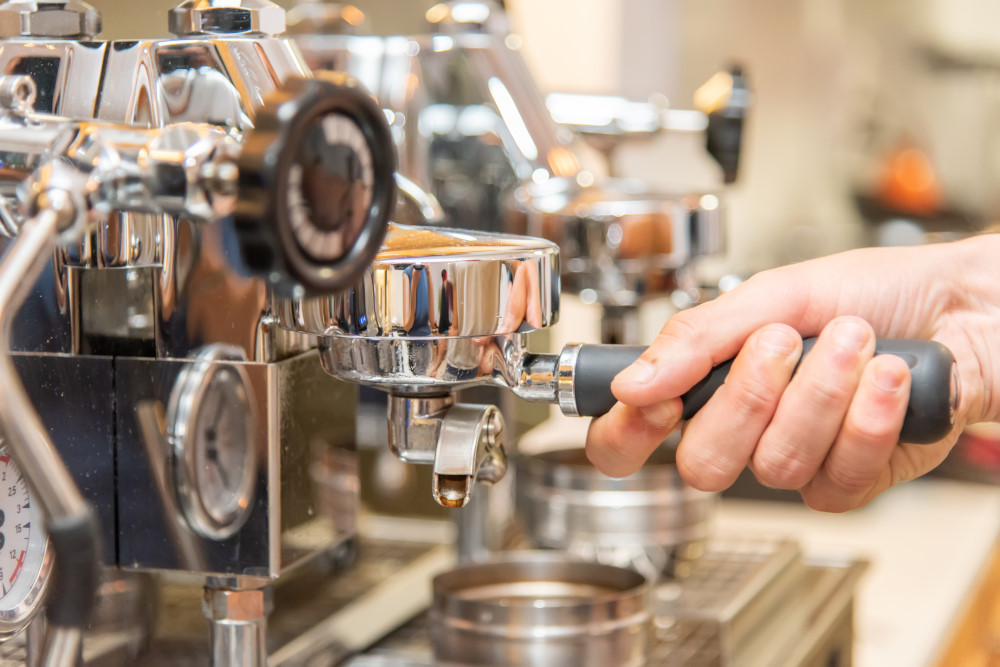 Pilsner Beer  500ml € 4.00
Odyssey White 330ml € 5.00
GREEK DISTILLATE (RAKI-TSIPOURO


Greek Tinos Distillate Single / Double € 1.00 / 2.00
100ml/200ml € 4.00 / 8.00
with Honey Hot 100ml / 200ml € 5.00 / 9.00
Mastiha Liquer By The Glass € 5.00
Paraga Kyr-Gianni (Naoussa) Roditis,Malagouzia
€ 20.00
Volacus (Tinos) 
Malagouzia € 28.00
Ktima Vivlia Chora (Kavala)
Sauvignon Blanc/Assyrtiko € 30.00
Ktima Gerovassiliou (Epanomi-Macedonia) 
Malagouzia € 32.00
X-Bourgo (Tinos) 
Assyrtiko € 35.00
Paraga Kyr-Gianni (Naoussa) 
Shyra, Merlot, Xinomavro
 € 22.00
Skouras – Nemea (Nemea PDO)
 Agiorgitiko
€ 28.00
X-Bourgo (Tinos) 
Mavrotragano, Mavrathiro € 50.00
Skouras – Akres (Peloponissos)
Agiorgitiko/Moschofilero € 20.00
Volacus (Tinos)
Rozaki 
€ 26.00
X-Bourgo (Tinos)
Assyrtiko
 € 30.00
Still Water 500ml / 1Lt 
€ 0.50 /  1.50
Sparkling Water 330ml 
€ 3.00
Coca Cola / Zero / Light 330ml
€ 2.50